Ongoing work
Guidance on Leave and Restriction from Ministry
Download
Guidance Document
This document has been produced by the National Board following an extensive consultation process. It represents guidance rather than direction for the Church. It does not diminish the authority of the Ordinary in anyway with regard to the management of these important issues. It has been produced to provide help to the decision making that has to be undertaken when matters of this nature arise.
Introduction
Procedures for managing concerns, suspicions and allegations are set out in Resources 2 and 15 of the Standards and Guidance Document. For specific reference to canonical processes see page 87 of that document and also Appendix 1 below.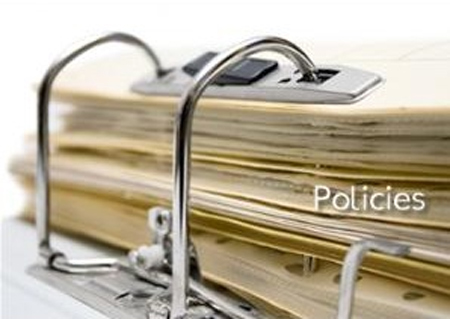 The Bishop/Congregational Leaders should advise the National Office for Safeguarding Children in the Catholic Church
• that an allegation has been received
• that it has been referred to the statutory authorities
• that a Church enquiry will commence.
The Church inquiry is simply initiated and then suspended, pending the outcome of the civil investigation. No church investigation should interfere with the civil inquiries, which takes precedence at this stage.
In the absence of an admission, the respondent enjoys the presumption of innocence, and all appropriate steps shall be taken to protect his/her reputation.
The respondent will be offered an Adviser who will encourage him/her to obtain advice from both civil and canon lawyers. (See Appendix 2). The Bishop/Congregational Leader should also engage canonical advice (see Appendix 1)
The Bishop/Congregational Leaders possess all the necessary powers to take measures to promote and ensure the safety and welfare of children. Among the actions necessary, during both a civil investigation and church inquiry, may be the requirement to restrict a respondent's exercise of his/her office and/or sacred ministry and apostolate. A respondent may be asked to withdraw from a particular office and from other forms of sacred ministry and apostolate, including public celebration of the Mass and other Sacraments during the course of any civil as well as church/canonical investigation. The respondent may also be required to cease from wearing clerical attire.
There are two factors which will determine the Bishops/Congregational Leaders action in this regard:-
• The credibility of the allegation received
• An assessment of the potential risk to children.
Prior to deciding on how to respond, advice may be sought on either or both of these factors from the National Case Management Reference Group (NCMRG) of the National Board, or from an Advisory Panel supporting the relevant Church authority.
Each case will have to be considered on its own merits. The advice provided to the Bishop/Congregational Leader should specifically include an assessment of the credibility of the allegation and the potential risk arising as a consequence.
If a decision has been made by the Bishop/Congregation Leader that it is necessary and appropriate to ask that a period of leave from sacred ministry should be initiated, the following procedure should be employed.